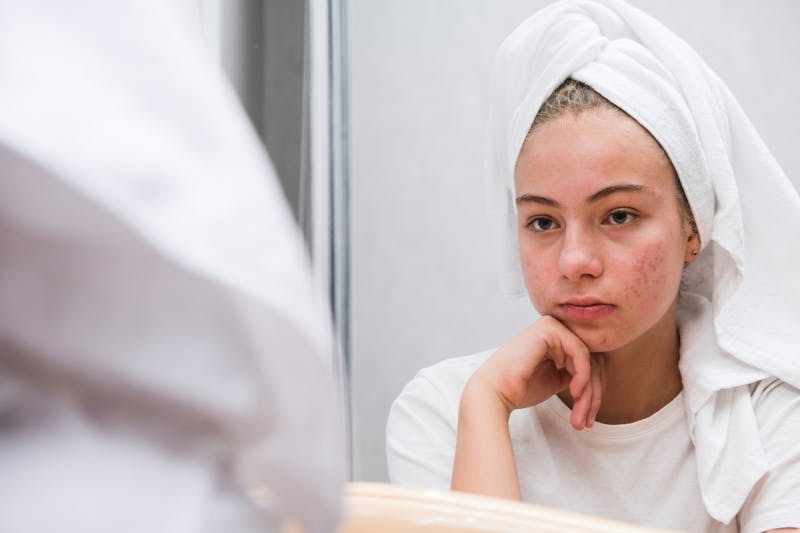 When Should I See A Dermatologist For Acne?
Acne, experienced as red, inflamed skin and persistent outbreaks, is very common. Acne is caused by excess oil production and dead skin cells that clog the tiny hair follicles in the skin. Bacteria is the cause of redness and inflammation.
Acne typically affects teenagers and young adults, but it can impact the skin at other ages. When is the right time to see a specialist? It can be difficult to know, but in general, the answer is usually sooner than you might think.
When is the right time to see a dermatologist about acne?
If you have acne, you might have wondered whether it's worth it to see a dermatologist and have your acne treated by a specialist. If your acne isn't particularly severe, you might not think it's serious enough to see a dermatologist. Actually, whether your acne is more mild or quite severe, you can benefit from seeing a dermatologist who will help you enjoy clear, healthy skin again.
Mild acne
Usually, milder acne can be treated at home and responds to over-the-counter medications. If the acne isn't beginning to clear up after about two months, even if it's relatively mild, it's time to contact a dermatologist. Certainly, if it's actually getting worse, you will need treatment from a specialist.
Moderate acne
Moderate acne requires care from a dermatologist. Moderate acne may cause scarring, and it is past the point of responding to over-the-counter medications and home treatments.
Severe acne
Severe acne should always be assessed by a specialist. It will not clear up without the expert care and advanced treatments that only a dermatologist can provide. If your acne is severe, it will definitely cause scarring, not to mention the emotional distress that is commonly associated with the condition.
What does a dermatologist do to treat acne?
Because a dermatologist specializes in treating skin conditions, they have experience and expertise in treating acne and acne scars. There are many different acne treatments a dermatologist can choose from based on the specific needs of each individual, the severity of their acne, and other factors.
Topical and oral medication
Most acne medications work by killing bacteria that cause acne, by making the skin less oily, or by reducing acne inflammation that causes scars. Topical medications may include salicylic acid, antibiotics, benzoyl peroxide (or BPO), sulfur, dapsone (Aczone), and retinoids.
Medication generally takes about a month or two to work.
Oral medications may include macrolide, tetracycline, or in severe cases, isotretinoin (Accutane).
Injections
For the most severe types of acne, nodular or cystic acne, your dermatologist may prescribe steroid injections. Steroid injections help eliminate acne and relieve pain.
Laser treatments
Various types of laser treatments can help contribute to eliminating acne, such as Aerolase Neo Elite, which targets excess sebum (oil) production, inflammation, and the bacteria that causes acne: p. acnes bacteria.
Acne treatments at Certified Dermatology
At Certified Dermatology, we have many treatment options and medications that can be used to target and treat different types of acne. We offer customized treatments tailored exactly to your needs. We are dedicated to helping you find relief from acne, however severe it may be.
We offer a number of locations across the state of New Jersey for your convenience. Each practice offers a team of experienced, board-certified specialists who are passionate about helping you achieve healthy, happy skin.
Please call today to set up your initial appointment at your nearest Certified Dermatology with a member of our team today.